Art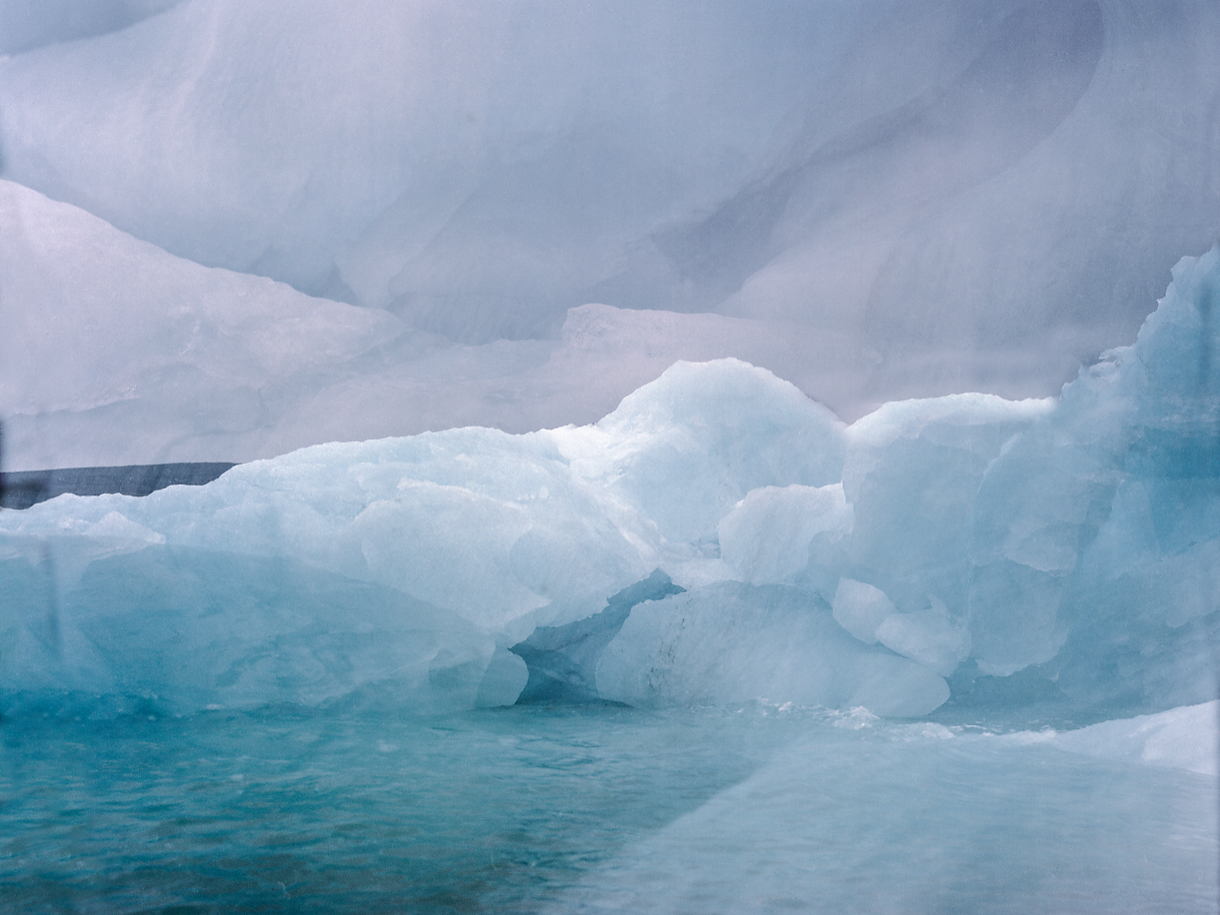 Aptly titled Blazing White, the two central groups of works presented by Swiss artist Ester Vonplon at the LUMEN Museum are all about snow and ice as seen through the lens of analog photography.

Her photographic investigations and observations of the landscapes shrouded in white were made in the Alps as well as the Arctic. The artist's eye is guided by the yearning to capture the evanescence, the ephemerality, and the fragility of nature. Despite the great poetic power and high level of abstraction of the images, all the works also carry the inherent political dimension of these regions threatened by climate change.

The artist manages to combine feelings of melancholy and urgency in her works. Arranged as a room installation and in audiovisual interplay with music specially composed for the occasion by Stephan Eicher, her works create a condensed, appealing, meditative atmosphere - in Blazing White, Ester Vonplon makes aspects of snow and ice glow.

Curator: Verena Kaspar-Eisert

Ester Vonplon (*1980) lives and works in Castrisch in the Swiss canton of the Grisons. She studied photography at the Schiffbauerdamm school of photography in Berlin from 2004 to 2008 and went on to complete her Master's degree at the Zurich University of the Arts from 2011 to 2013. Since 2009, Ester Vonplon has exhibited her works individually and in group exhibitions both in and outside the country. In 2017, she received the Manor Cultural Prize and the SAC (Swiss Alpine Club) Art Prize. Vonplon's art is intensely preoccupied with the Alpine region, but she has also traveled to Eastern Europe, Russia, North America, and the Arctic for her photographic research.
Dates
02.10.23 at 10:00 - 16:00
03.10.23 at 10:00 - 16:00
04.10.23 at 10:00 - 16:00
05.10.23 at 10:00 - 16:00
06.10.23 at 10:00 - 16:00
07.10.23 at 10:00 - 16:00
08.10.23 at 10:00 - 16:00
09.10.23 at 10:00 - 16:00
10.10.23 at 10:00 - 16:00
11.10.23 at 10:00 - 16:00
12.10.23 at 10:00 - 16:00
13.10.23 at 10:00 - 16:00
14.10.23 at 10:00 - 16:00
15.10.23 at 10:00 - 16:00
16.10.23 at 10:00 - 16:00
17.10.23 at 10:00 - 16:00
18.10.23 at 10:00 - 16:00
19.10.23 at 10:00 - 16:00
20.10.23 at 10:00 - 16:00
21.10.23 at 10:00 - 16:00
22.10.23 at 10:00 - 16:00
23.10.23 at 10:00 - 16:00
24.10.23 at 10:00 - 16:00
25.10.23 at 10:00 - 16:00
26.10.23 at 10:00 - 16:00
27.10.23 at 10:00 - 16:00
28.10.23 at 10:00 - 16:00
29.10.23 at 10:00 - 16:00
30.10.23 at 10:00 - 16:00
31.10.23 at 10:00 - 16:00
other dates
Venue
Lumen - Museum of Mountain Photography
Via Funivia
39031 Brunico/Riscone
Organizer
info@lumenmuseum.it
+39 0474 431090
https://www.lumenmuseum.it/temporary-exhibitions/ester-vonplon-blazing-white